Not all types of massages are for everyone – good advice for the right choice
The masseur needs to know what chronic illnesses you have overcome, what operations you have had, what symptoms you are experiencing. Accordingly, he chooses the type of massage and focuses on specific acupressure points. Most people complain about back pain. Sedentary work, strenuous monotonous work, stiff neck due to mental tension, depression, stress – all this can manifest itself in an imbalance in the human body and translates into back pain.
Chronic pain often does not subside even during the holidays. Such a holiday makes no sense. A classic massage can help. It relieves the body of nervousness, cramps or exhaustion from work, encourages tired blood circulation, helps to eliminate accumulated toxic substances and relieves tension in stiff muscles. The holiday will then be much more pleasant. After a physically active holiday or demanding sports performance, on the other hand, the masseur must choose another technique.  A classic relaxing massage relieves muscle fatigue and pain and helps speed up muscle regeneration. Those who prefer lounging should indulge their body with a lymphatic drainage massage from time to time.
Lack of exercise slows down the circulation of lymph in the body, toxins and excess fluids accumulate and this can cause a number of serious diseases. The lymphatic vascular system does not have its "heart", it does not have a pump that would move the fluid – lymph to the places where it is processed and cleaned. For those who move little, the lymph begins to accumulate in the lymph nodes and may begin to cause problems. Lymphatic drainage massage permeates the superficial lymphatic vessels and thus helps prevent these problems.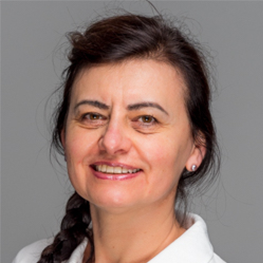 Adrianna Bódis, masseuse