Clubcard – Wristband for cashless payment
Become the owner of Clubcard THERMALPARK and enjoy convenient cashless payment on the premises of THERMALPARK and the offers we bring you every month.
Clubcard benefits:
– Easy registration
– Wristband for cashless payment
– Loyalty program
– Numerous other benefits and discounts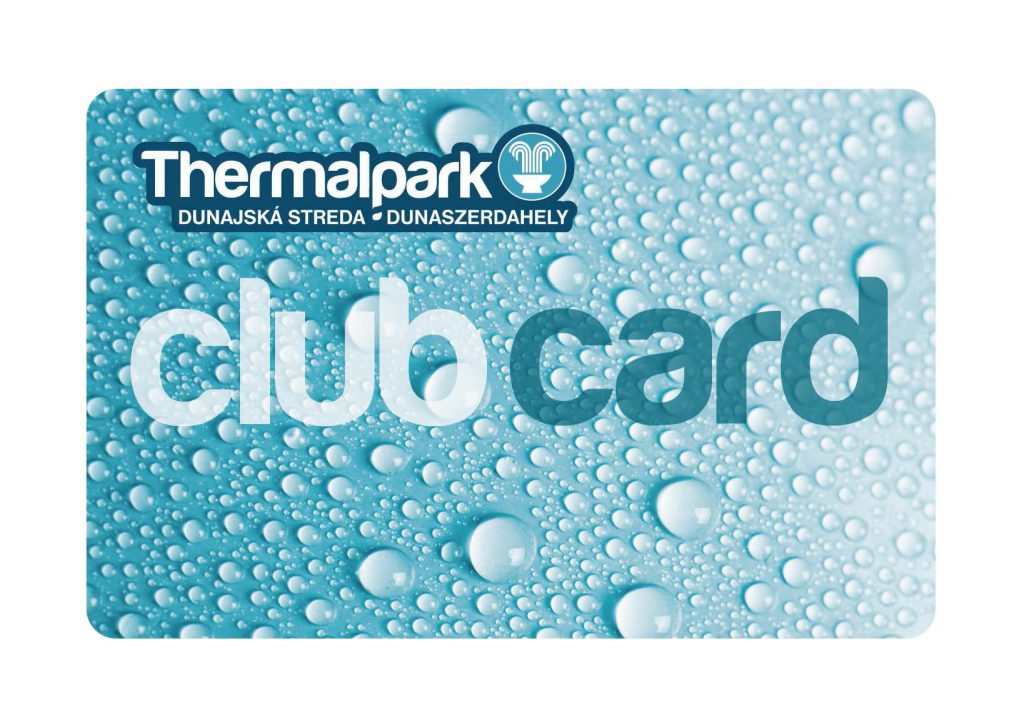 How does Clubcard work?
Register at the Thermalpark ticket office and for a fee of EUR 1 we will issue your Clubcard. Deposit money of any value onto your Clubcard (minimum first deposit is EUR 20). Each time you arrive, your card is paired with your wristband, so you can buy services and products carefree throughout on the premises of the THERMALPARK.
You can verify the current balance on your account at any time by attaching a card or wristband to the info terminal in THERMALPARK.
Places of registration and loading of the card:
• Thermalpark ticket office (all year round)
• Souvenir Shop and Algida vendor (during the summer season)
The balance is not lost when leaving THERMALPARK, you can use it for services and goods on your next visit.
Benefits and Discounts
We have prepared a wide range of benefits that you can use in a given month. An overview of the benefits can always be found below on this page. The overview is regularly updated about the coming months.