Your home office can ruin your back. 4 tips for a healthier back
Back pain can bother and ruin your day, or even a few days. Some of you know this very well and the back pain stopped you from working or you did the job only with great effort. In the worst case, you were forced to stay in bed.
We will advise you what to do with common back pain, without serious health problems, caused more by overload, muscle stiffness.
What to do in case of back pain
1. Exercise
Unfortunately, sometimes it is not possible without exercise. It is best to prevent back pain and there is nothing better than properly performed exercises and strengthening the muscular corset and the muscles that hold the spine together.
2. Massages
Massages will bring relief from back pain. Massage and exercise are the two biggest helpers in this case. Classical and sports massage is best for normal muscle stiffness and overload.
3. Thermal baths
Thermal water has beneficial effects on the entire musculoskeletal system. After bathing in it, one feels immediate relief. After a soothing bath, you can go for a classic massage. If your back is stiff as a rock, the thermal water will relax your muscles to such an extent that your masseur's fingers will not break.
4. Sauna
If you do not have inflammation, applying heat is directly required. Sauna is also an effective helper for common pain. For people who do not tolerate temperatures in a classic sauna or those who are comfortable with the high humidity of standard steam saunas, we recommend the infrared sauna. The infrared sauna uses infrared rays, which create an ideal temperature in the cabin for pleasant relaxation. Lower temperatures (35-55 ° C) are reached here and it takes about 25-30 minutes to warm up the body. The infrared sauna overheats up to the bones, treats various skin injuries, pains, fractures, injuries, is effective against viruses, and so on. Infrared deep heat is also proven in the treatment of rheumatism, arthrosis, arthritis, reduces problems with heart and blood pressure. After such a sauna, one feels reborn and perfectly rested. The infrared sauna can bring the body and soul into a harmonious, balanced state.
Our tip for a healthier back
In our Massage Center, you will also find the "Denevérpad" Orthopedic Traction Bed among special procedures. This special medical aid helps with problems with the spine, but also with hip joints or shortened muscles. The main goal is to eliminate back pain caused by unilateral loading, whether in a sitting or standing position. It is about using one's own weight, stretching the back muscles and eliminating the pain caused by pressing the plates. Those who do not have these problems can apply this therapy preventively. The time of use increases, at first only 5 minutes of stretching is gradually increased to 10 -15 minutes.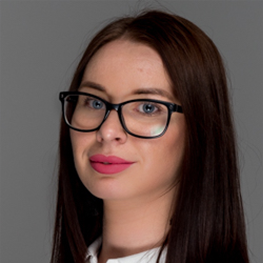 Csilla Nagyová, massage center manager